Founded in 1993, the company initially specialised in the manufacture of high-quality contemporary furniture.
In the early 2000s, it changed course to focus on luxury fittings and furnishings. Yachting and private residences became its main markets, with expertise and quality as the key words.
For 30 years, BRILLOUET has accompanied its most challenging customers in the creation of projects requiring technical expertise, luxury of materials, attention to detail and outstanding finishes, always in pursuit of perfection.
1993 : Creation of SARL BRILLOUET on the initiative of Messrs Bernard and Alcide BRILLOUET
1996 : Eric Guillet joins the company as production manager
2001 : Takeover of the company by Éric Guillet
2003/2005: Expansion of the production workshop with the creation of a third workshop specialising in the fittings sector and a fourth workshop specialising in furniture finishing / varnishing.
2006: Construction of new offices
2013 : New company image by changing the logo
2017: Arrival of Nicolas JOGUET: Eric GUILLET wishes to delegate some of his responsibilities
2020 : The BRILLOUET company is taken over by Messrs Yoann DAVID, Nicolas JOGUET and Emmanuel PIFFETEAU
2021 : Opening of offices and workshops in La Ciotat Shipyards
2023 : New project to extend the workshops to optimise flows
They are your main contacts and the key to the success of your project.
They organise, coordinate and manage projects while ensuring deadlines and quality.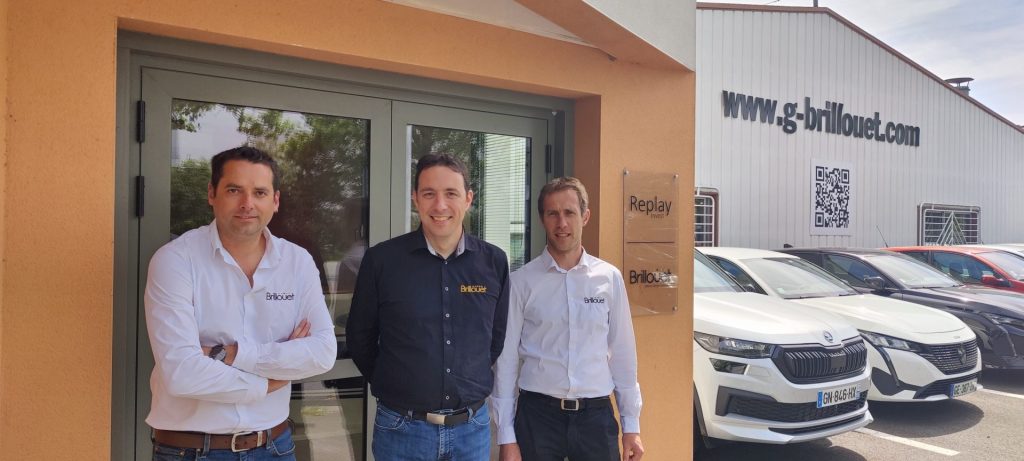 Design office and methods
With 13 people, the technical design office ensures the engineering of your projects.
Technical drawing in 2D or 3D using our TopSolid and Autocad design software, production launch, programming of digital machining centres.
The workshop is made up of 30 carpenters who are passionate about their work. Their skills are constantly updated according to the complexity of our various projects.
We also welcome 5 young people on internships because education is the key to transmit our passion.
Our production facilities include
2 5-axis digital machining centres
Edge banding machine
Traditional machines (edger, jointer, planer, 4-sided etc.)
Wide belt sander
Beam saw
etc…
Composed of 6 people, we carry out all your wishes: matt, satin or high gloss varnish; stains, lacquers, patinas etc…
Equipped with 3 cabins, including a closed pressurised cabin to ensure an impeccable level of quality.
Our installation teams travel throughout France and Europe to install your fittings.
Purchasing, accounting, quality, HR: sometimes hidden, but essential to the functioning of the company
Our team based in La Ciotat, directed by Charlotte STANISLAWSKI, is composed of carpenters and cabinet makers and has a working space of 350m² of workshop and 100m² of offices. We specialize in assisting our clients with refit projects on board the most prestigious yachts.
In constant link with our workshops in Vendée, we can satify all types of projects from the easiest to the most sophisticated.
We work mainly in the PACA region.